At TUTTOFOOD, Tradition meets digital and sustainable transition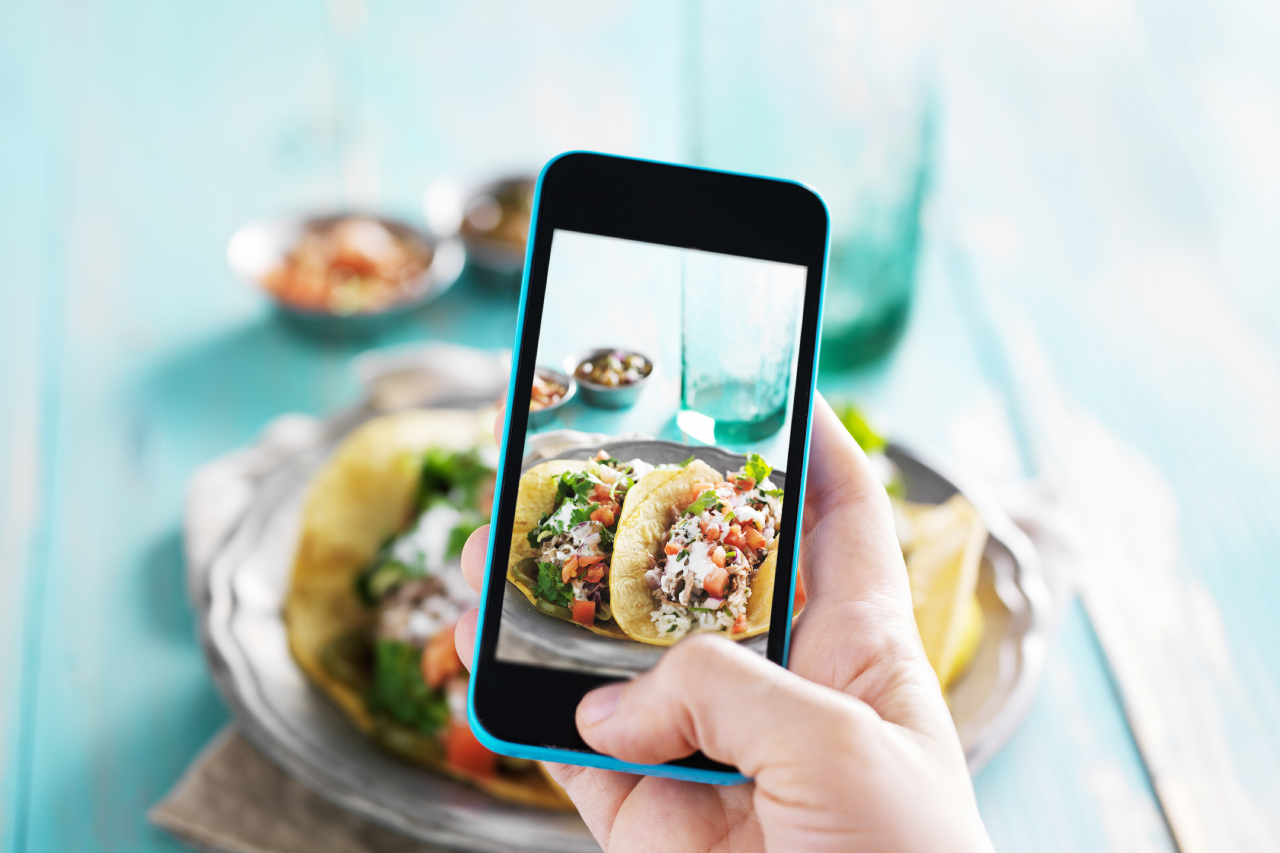 When people talk about nutrition, they also think of health and wellness. And certainly the cultural connection with culinary tradition has deep roots in many countries. However, as proved by the presence of so many companies at TUTTOFOOD 2023 – at fieramilano 8 to 11 May – the industry in recent years has been undergoing a true digital transformation in which tradition meets new technologies to enhance the consumer experience.
Digitalization is revolutionizing the way people buy and consume food, just think of food delivery, or apps and tutorials for creative cooking. In a recent survey conducted by Open Influence and Appetite for Disruption, 36% of TikTok's audience declared to have visited or purchased from a restaurant after seeing it on the platform. Moreover, 40% of users aged between 18 and 24 rely on social media to search for a place to eat. As explained by Cris Nulli, CEO of A4D, in 2022 investments in influencer marketing accounted for 294 million euros, registering an 8% growth on a yearly basis.
The digital breakthrough from production to consumption
If you say digital, you shouldn't think just of Instagram or TikTok. Digital technology is also having an impact on food production. Precision agriculture, for example, uses sensors and drones to monitor crops for maximum efficiency and productivity. Food production is also becoming increasingly sustainable thanks to the use of technologies such as vertical farming and hydroponics, which reduce waste and increase production in an environmentally sustainable way.
That's the specialization field of Abaco Group: "Every day we support agribusiness operators in the challenges of digital transformation by developing solutions for the management and control of land resources, from precision agriculture to environmental sustainability", explained Erica Sirgiovanni, Head of Communications and Marketing. "In this way we can optimize productivity, ensure a better management of resources, estimate yields and give a detailed analysis of each production step. Until recently, this market showed a much slower maturation, but today the process is unstoppable: we all need to change our lifestyles, and agriculture needs to implement major and profound changes. As a matter of fact, our horizon is international: we have been working in the UK for more than ten years and we have already launched projects in Spain, Portugal, the Netherlands and Germany."
It's real innovation only if it's sustainable
It seems clear that innovation and technology are increasingly going towards sustainability. Sustainable transformation that fosters circular management of the product life cycle, even beyond the linear 'farm-to-table' approach, is essential. A proper strategy should integrate the three ESG dimensions (Environment, Social, Governance) not only to consolidate the reputation, but also to strengthen consumer trust and attract investments. In the context of agribusiness, other 'sector-specific' indicators come into play, such as land use, biodiversity loss, packaging and waste management with respect to the environmental field (E); responsible sourcing, food security and fair remuneration in the social field (S); and geopolitical instability, stakeholder engagement or product recall management for what concerns the governance sphere (G).
Salvatore Pizzo, Food & Beverage Sales Manager at DNV, a very active company in the assurance field for the food and beverage sector, commented: "The Food and Beverage sector is at the center of some of the most pressing environmental issues; as a matter of fact, it is closely linked to our interactions with biodiversity and ecosystems and is a major cause of climate change. However, companies in the industry are becoming increasingly aware of the importance of sustainability due to the fact that various stakeholders are demanding holistic, sustainable and resilient value chains. For companies in the industry, the transition to a sustainable model represents a challenge but also an opportunity to develop a more efficient and resilient system. DNV feels a strong responsibility to support all types of companies in the industry in managing risks and implementing continuous improvement so as to achieve competitive advantage and make a positive impact on the environment and society, thus preserving our planet for future generations."
At TUTTOFOOD 2023, in addition to the exhibition itinerary, innovation will be at the center of the Evolution Plaza schedule and of the proposals of the Better Future Award. In order not to miss any of the innovations presented at the event, buy your ticket now if you are a professional operator. If you are a business and you are willing to participate, find out how to secure one of the last available spaces.