The ability to innovate is appealing to international buyers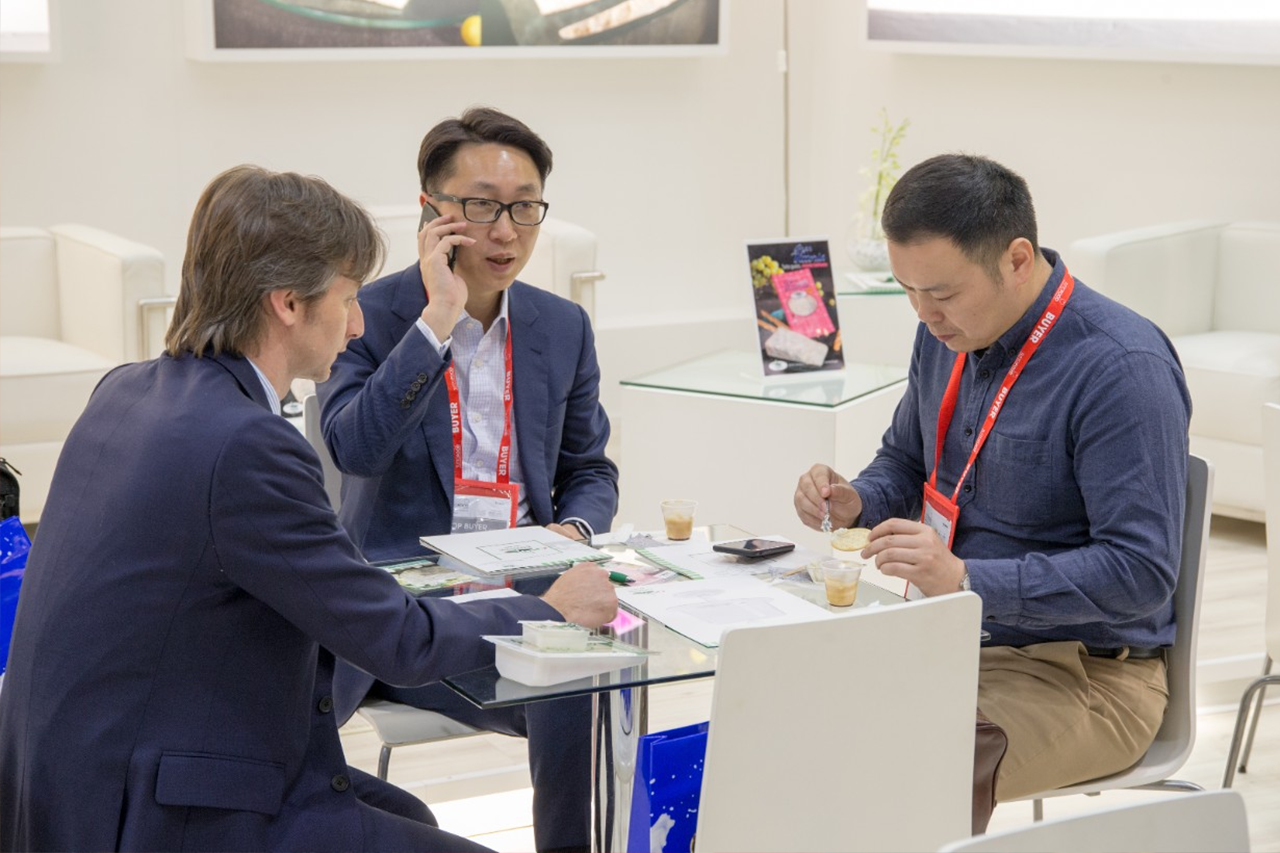 This has been confirmed by the lively voices of some of the major F&B customers attending TUTTOFOOD 2023. They come from all over the world, particularly from Europe, North America and Gulf countries. Here's what they are looking for.
Products coming from Italy, Europe and many other territories known for their great food tradition haven't lost their appeal. Just to limit ourselves to Made in Italy, in recent years exports have been constantly increasing, and also 2023 started with a positive sign. According to a recent analysis by Coldiretti, sales of agri-food products from Italy to other countries increased by 18% in the first months of the year and are expected to set a new record after the all-time high of 60.7 billion euros registered last year.
An unparalleled international networking opportunity
Consumers from all over the world know what they want. At TUTTOFOOD 2023 – at fieramilano 8 to 11 May – international buyers will be looking for the right synthesis between tradition and innovation. Hosted buyers will be more than 700 from 81 countries and, together with thousands of other professional operators from around the world, they will meet more than 2,000 brands from 45 countries in 7 pavilions, all of which are already almost sold out and fully taken up.
Europe has always been among the main focus markets of TUTTOFOOD. "We are a large company engaged in mass catering both in Italy and abroad. Being up-to-date on the latest trends and consumer needs is crucial for us", explained Stefano Teatini, International Head of Procurement at Cirfood, which operates also in Belgium and the Netherlands. "Our customers demand sustainable products that are also healthy and wholesome, as well as alternative and plant-based sources of protein. At TUTTOFOOD 2023, I expect to find a comprehensive showcase of new and special products to diversify and expand the offering of our restaurants in order to meet the needs of an ever-growing audience."
Americas continue to lead the trends
The US is also an important reference. "We are seeing a growing interest not only for Italian cheeses", commented Andrea Berti, Senior Director, Development Department of Atalanta Corporation, which operates in the United States, "but especially for authentic imported products, e.g., feta from Greece, pastry products, butter and sheep milk products. But above all consumers demand products with added value. To make the example of cheese, instead of considering the whole piece, it needs to be grated in an easy-to-open format, or perhaps integrated into a salad or 'meal kit'. In any case, our customers, especially in recent years, are very sensitive to price changes and the ability to guarantee product availability over the long term."
On the other hand, in South America, where the warm climate encourages a focus on physical fitness, consumers are looking for healthy products that are not too expensive and allow them to recall their vacations in Europe: "Now that they are back to their normal lives", explained Gisela Maruch, Global Sourcing & International Purchasing Manager at Verdemar Supermarkets in Brazil, "people are looking for innovative and healthy products that are sold at a good price. Our goal at TUTTOFOOD 2023 is to find European products with these characteristics that our customers can buy here in Brazil, thus remembering the trips they made to Europe. The goal is also to purchase products in order to adjust Brazilian taste in the direction of higher quality and refinement, gradually changing our consumer culture towards more sustainable and healthier products."
At TUTTOFOOD 2023, products from Italy, Europe and the world will be awaiting Italian and international buyers. If you are a professional operator, buy your ticket now and come here to discover them. If you wish to participate as a company, find out how to secure one of the last available spaces.